Blake Glass
November 7, 2019 • No Comments
  In this world, there may always be a time in someone's life where they witness someone do something heroic, inspirational, or influential. Along with that,  every person will always see something...
Recent Features Stories
November 7, 2019
One common way for students to begin their day is with a beverage filled with caffeine like tea or coffee.  Cafes...
November 5, 2019
"Even though I've struggled through really painful things in my life, it makes me joyful that I'm...
November 5, 2019
"Even if you do everything right, it still won't work, but it's good to be prepared," said the...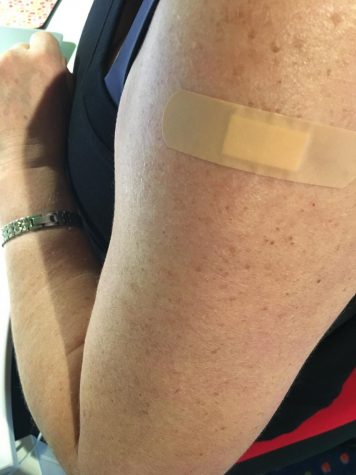 December 12, 2019 • No Comments
According to the Center for Disease Control flu season in Chicago begins in October and lasts through December and sometimes into February. Although it may seem like a harmless virus the CDC notes that...
Recent Student Life Stories
December 5, 2019
When it comes to holiday breaks, Oakton has always been different. Thanksgiving break is only two days...
November 21, 2019
Enter for a chance to win $100.00 Nike Gift Card now thru December 10th 2019. Raffle boxes located in...
November 7, 2019
Distracted driving has claimed approximately 3,500 lives a year, with the main cause being texting...

Loading ...