Applying for FAFSA just got easier: Oakton and nationwide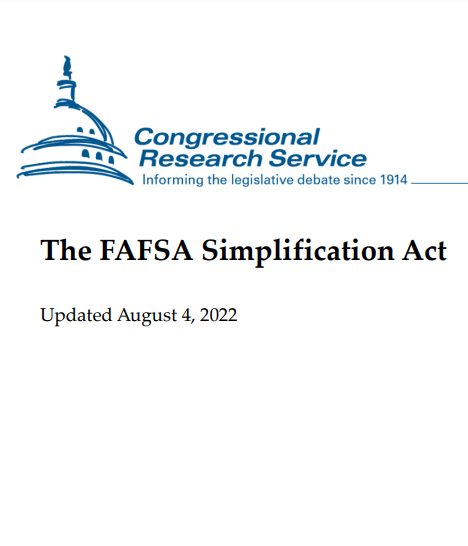 Students across the country are- for the first time, or once again- finding themselves at the Free Application for Federal Student Aid log-in page as 2022 comes to a close. 
As advised by the FAFSA Deadlines page of the institution's official website, students in Illinois should be sending in their forms "as soon as possible after Oct 1, 2022".  To ease the weight of application pressures, Oakton Community College held "FAFSA Fridays" for a few dates in December.
The first FAFSA Friday saw its start on Nov. 18, but they continued on into December.
Questions or concerns regarding what is necessary to complete the application and/or what to bring to the FAFSA Friday sessions are redirected by the Oakton webpage to an informational video created by FAFSA directly. 
Though a portion of students have already put their 2023/24 FAFSA behind them like Oakton student, Pierre E., the interest in FAFSA Fridays seems to have some others already planning for next year. 
"I've already filed away what I need to do for FAFSA- maybe next year I'll go- but I have friends at Oakton who haven't been as quick about [applying]. So I might send them a link as a friendly reminder," he said.
Even yet-to-be Oakton students seem to be receiving the idea of FAFSA Fridays workshops warmly. Anthony D., a recent graduate from Maine South High School, was introduced to the concept of FAFSA Fridays. This year, Anthony plans to file his first FAFSA application, looking to start at Oakton College during the Fall 2023 semester.
"I like that Oakton doesn't just forget about students after they submit their first FAFSA to get into the school. I also really like that [Oakton]'s having the Financial Aid Department be the host," Anthony said. "It's one thing to have random teachers try to lecture you about doing FAFSA and different when you feel  like the advice is from someone whose job is not just about keeping kids in school, but they understand the actual money side of things."
This year, anxious students are not only being supported by Oakton's efforts regarding FAFSA assistance, but the Federal Student Aid office itself has announced that the Department of Education will be unfurling a 'FAFSA Simplification Act' as stated in a Federal Register notice on their website this month.
In an extended letter, also found on the FAFSA site, the implementation of the act is described as a "phased approach" across 2022/24, with full implementation in 2024/25. 
The simplification of the FAFSA form looks to bring support to students with unique concerns, such as those who are wanting to study from within the prison system, students at risk of homelessness, and those whose applications have previously been complicated due to "unusual circumstances". 
According to the "Dear Colleague" letter, the Department of Education has decided to extend new Federal Pell Grant eligibility to "isolated" and incarcerated students, with promises to "develop additional guidance" regarding this development. 
"I believe very much that prisoners should be rehabilitated, not punished. I think making access to education easier for those students will be a benefit to them as individuals and eventually benefit us all in society because of that," said Pierre E. 
For students like Anthony D., who fall into the "unusual circumstances" category of FAFSA applicants, the need for repeated dependency overrides with every form renewal may also be phased out. 
Examples of "unusual circumstances" (as provided by the Department of Education in the letter) include exposure to human trafficking, "parental abandonment", and "refugee or asylee status" but is intentionally left open-ended for other situations which renders a student prematurely dependent. 
Previously, students with traumatic backgrounds were required to submit documentations of "proof" of their circumstances or attend in-depth interviews to explain their position with every FAFSA application submission. The uncomfortable reopening of wounds for students will now be minimized, with the Department of Education stating the following: 
"For the 2023-24 application cycle, schools may choose to develop a method to proactively identify [unusual circumstances] students and use a previous determination to manually carry forward their dependency override." 
"I've been really anxious about having to explain my situation over and over to schools and on paperwork," said Anthony. "To be honest, I didn't realize FAFSA made students with unusual situations appeal every re-application– that's what I was afraid of. It's great that schools will now get more say in how they go forward with cases of students they probably know more personally than some government office." 
Additional measures taken in the FAFSA Simplification Act will include simplification of language used by the form e.g "room and board" will now be described as "housing and food," the phrase "tuition and fees" will now appear as "books, course materials, supplies, and equipment".
Transportation expenses, for students who need the assistance, will now extend to including transportation between campuses, a student's place of residence, as well as to and from their place of work. 
The letter concludes with the claim that there is more to come in the years to follow with the department's hope to continue simplifying the FAFSA process further in the future. 
The Department of Education stated that there are yet to be announced changes which were "excluded" from the letter as "they will not be implemented until a later date" with promises to release updates in due time to their Knowledge Center resource.