Anti-transgender legislation in US accelerates
Across the United States, conservative state legislatures have signed and approved a slew of anti-transgender legislation under the guise of equality in sports programs in regards to transgender women athletes. 
A report by the Human Rights Campaign as of March 13 has found that Over 82 anti-transgender bills have been introduced in 2021 legislative sessions across the United States.
"
Over 82 anti-transgender bills have been introduced in 2021 legislative sessions across the United States. "
— Human Rights Campaign
As an adviser to the LGBTQ+ club at Oakton, Professor Lindsey Hewitt offered some tips on how to be an ally for the transgender community. It is a must to be an ally for transgender people by, "affirming their identity, affirm who they are."
Professor Hewitt continued, it is "important to support trans people of color and supporting the local community with donations to organizations such as to the Trevor Project which helps LGBTQ+ youth and adults in crisis. The aspect of mental health is very important for the organization.  https://www.thetrevorproject.org/
Some examples include a bill in South Carolina HB 4047 an anti-transgender medical care law and in Texas SB 1311 another anti-transgender medical care law (Human Rights Campaign, 2021). There have also been numerous bills in states such as Michigan (bill SB218) which directly targets athletes who are transgender and is seeking to ban them from playing. 
This huge flurry of anti-transgender bills has posed an interesting question. Why is this happening? Who is making this happen? Who wants this to continue? https://www.hrc.org/press-releases/breaking-2021-becomes-record-year-for-anti-transgender-legislation
The answer may be surprising. In a 10 swing-state poll recorded in 2020 by the Human Rights Campaign & Hart Research Group last fall, the data found that 87 percent of Trump voters across 10 swing states say that transgender people should have equal access to medical care, with many states reaching 90 percent support.
Respondents were also asked about how important it is to prioritize the ban of transgender people in regards to sports when compared to other policies and found this issue was in the last place with one to three percent of people prioritizing the issue according to the Human Rights Campaign & Hart Research Group.
The fight to ban transgender people from playing sports, going into particular bathrooms, and banning medical care is coming from national anti-LGBTQ+ groups such as Alliance Defending Freedom (designated by Southern Poverty Law Center as a hate group) that have poured millions of dollars towards conservative politicians who abhor and fear LGBTQ and transgender equality as stated on the Human Rights Campaign website. 
These anti-transgender bills appear hypocritical for the conservative anti-governmental ideology of Republicans. First, these anti-transgender bills are a huge violation of autonomy and personal freedom. This is a line that Republicans have used to show their disdain for having to wear masks in privately owned businesses to keep people safe during the COVID-19 pandemic.
 Republicans argue that government involvement in personal affairs is unnecessary, but continually create government policy specifically designed to prevent personal choice and freedom for an already disadvantaged and vulnerable faction of the LGBTQ+ population.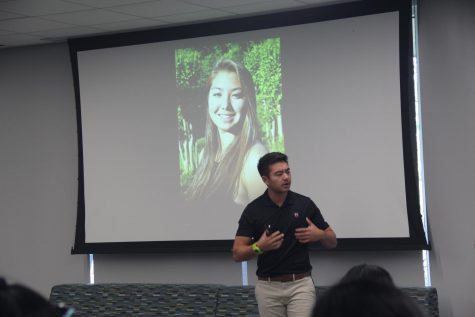 Another issue arises when Republicans enact these laws. A massive loss in economic output for restrictive states. The Associated Press ran a projection and found that the infamous North Carolina bathroom bill could have cost the state $3.76 billion dollars over 10 years according to the Human Rights Campaign.
The fallout from the legalization of these anti-transgender laws makes it difficult to try and justify any economic benefit or perceived positive outcome for enacting these laws. Businesses wholly reject discrimination against transgender people and quickly flee states as a result. 
The sports world, from high school athletes to the National Collegiate Atheltic Association (NCAA), has been rocked by anti-transgender legislation. Tennessee's governor Bill Lee, has become the third state to sign an anti-transgender athlete bill that "requires athletes to compete in school sports according to their sex at birth" as stated in Sports illustrated. 
This law directly bans transgender athletes from playing sports on the team with the gender that they identify. This law is deeply harmful to transgender athletes and will be detrimental in regards to mental health. The NCAA has not responded to these hateful transgender laws after "over 550
athletes demanded that the league pull championships from states that enact transgender laws" as stated by author Wyatt Ronan and the Human Rights Campaign.
Local student and Transgender athlete "Leo " (not his real name) has been fencing competitively for numerous years. He has felt "disappointed" with several states voting for anti-transgender laws without doing the "bare minimum of research on transgender female athletes or discussed with transgender individuals." 
Leo's experience at a private religious university is vastly different from that in other universities. Leo has been vocal about his experience at the university and has stood up against individuals who have hateful and radically insensitive viewpoints about transgender people. 
In one such interaction in a Zoom class session, Leo along with other classmates was told by a female classmate that, "trans people are mentally ill, trans men aren't men and trans women aren't women." 
Leo responded quickly, rejecting these notions and debated with this individual mentioning that she was a TERF (Trans-exclusionary radical feminist) this offended the female who said the term is a slur. 
It is ironic that someone was offended by the use of a term while simultaneously rejecting an entire group of human beings as mentally ill. 
Classmates commended Leo for his debating ability and willingness to reject such harmful rhetoric. Leo said he was, "reassured, it felt good to be supported by my classmates."
What gives Leo hope during this time for the transgender community he said, "descriptive representation in positions of power inspires me." 
This means that there have been more transgender individuals who have been elected and chosen to hold political office. One such example is Dr. Rachel Levine who was the first transgender woman to be confirmed by the Senate as the Assistant Secretary for Health after being tapped by President Joe Biden.