The road from Oakton to a Bachelor's Degree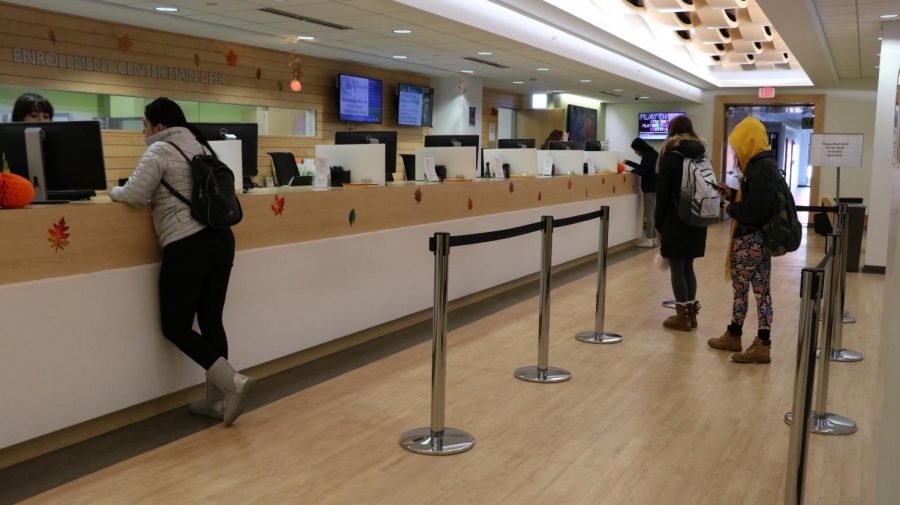 Miguel Nunez, Writer
December 22, 2018
The move from a community college to a four-year institution is not an easy one.  Illinois, however, is doing its best to help students make this transition. The state holds first place in the number of students who attain a bachelor's degree after transferring from a junior college.
According to the National Student Clearinghouse, an agency that collects various information on college education in the nation,  53 percent of Illinois students who transfer from community college to a four-year institution succeed in their effort. This is head and shoulders above all other states.
The two-step method of gaining a bachelor's degree is by no means frictionless.  It is not simply a matter of filling out forms and paying a fee.
Fortunately, Oakton has provided resources and people to help in the process.  Brian Bacon, Transfer Coordinator, is in charge of making the transfer as smooth and painless as possible.  
His job mainly entails coordination with other schools and networking.  "I don't really meet with the students per se," he said. "I mostly attend meetings, gather resources, and make contacts with people who can help in the process."
Oakton is not alone in providing this service. "There are two statewide meetings of representatives of all 46 community colleges every year in the state of Illinois," said Bacon. "We discuss ideas and proposals to better help students advance towards their goals."
Oakton Community College ranks among the top 50 Community Colleges in the nation, according to a report by ValueColleges.com.  This is no small feat, considering there are around 1,000 community colleges and many in wealthier states. The benefits of a college education in terms of earnings is well-known; those with a college degree earn 56 percent more than high school graduates on average.
Despite the obvious advantages of attending community college first, such as proximity to home, savings on housing and meals, and lower tuition costs, some people think that attending a community college is a waste of time.  
They think that many courses will have to be retaken at four-year colleges, and earned credits will not be accepted.  Some families feel their children are not ready to live independently.
Frequently, students are not sure which career they might pursue once they graduate from high school. In these cases, completing their general education courses at a nearby junior college is an attractive idea.
Patricia Cabrera, mother of a recent Oakton graduate, said, "Andrea wasn't sure what she wanted to study, and we didn't want to spend a lot of money while she figured it out."
Amongst the useful tools available to Oakton students is the website transferology.com, which allows students to determine which schools would accept credits they have accrued.
"I took all my courses according to the information I got from that website," said Andrea Leon.
"After my first year at Oakton, I knew I wanted to pursue a bachelor's degree in business administration at UIC," said Leon. "After I finished my associate's degree, I stayed in Oakton and took more courses that I got credit for."
Assessing his position, Bacon said,  "the greatest reward of this job is to be part of the initiatives that help students reach their goals."
This, by the way, is the right time of the year to make the move; registration for next semester starts Nov. 14 at 8:30 am for credit courses.  The spring 2019 semester begins on Tuesday, January 22, 2019. Class listings are available online at www.oakton.edu.  
For noncredit courses, registration starts on Tuesday, November 13.  Class listings can be seen at www.oakton.edu/conted.
Students with an application on file may register online at my.oakton.edu.  In-person registration is also available at either the Des Plaines or Skokie Enrollment Centers 8:30 a.m. to 6 p.m. Mon. through Thu., 8:30 a.m. to 5 p.m. Friday and 9 a.m. to noon on selected Saturdays.