Oakton's Phi Theta Kappa chapter opens for new fall applicants
For Oakton College students searching for involvement that will offer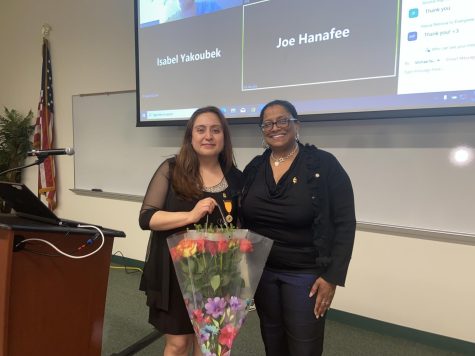 opportunities to gain leadership skills, benefit the community, and become eligible for many exclusive scholarships, Phi Theta Kappa may be of intrigue!

Phi Theta Kappa is an international Honor Society for two-year-colleges. Active on more than 1,250 campuses around the world, it offers programs and benefits for members that contribute to a dynamic college experience. 
"I joined PTK because I wanted to step out of my comfort zone and interact with new people," said Phi Theta Kappa member Sheila. "However, PTK has not only provided me an opportunity to do this, but it also allowed me to learn new skills and challenge myself."
In order to be considered for acceptance, applicants must have met the following requirements: 
Have completed 12 credit hours at Oakton on the path to an Associate's degree 

Have a GPA of 3.5 or higher 

Have enrolled in the current semester/term 
"The best benefit of joining PTK has been all the doors it has opened up for me," said former Phi Theta Kappa President Jasmine Tixta. "I am now eligible for PTK only scholarships, and I have been nominated for multiple awards and won." 
Once accepted, PTK Members will have free access to: 
Nota Bene, the PTK Literary Magazine, where members are encouraged to submit their creative work that will be distributed to all members. 

CollegeFish.org, a college search tool that is designed specifically for community college students seeking to transfer to a four-year college or university.

The Five Star Competitive Edge, a series of online tools and workshops designed exclusively for PTK members that helps prepare for the transfer process and for the work world. 

Check out an extensive list of PTK-related accesses at

http://www.ptk.org/Programs.aspx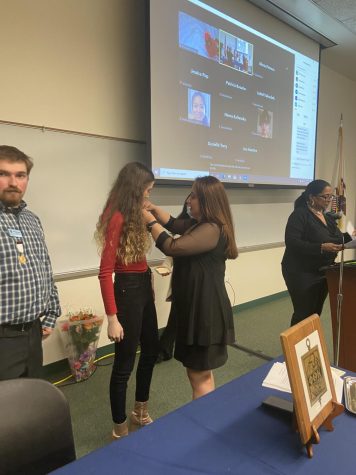 While Phi Theta Kappa is notorious for looking fantastic on resumes and working as an incentive to maintain a high GPA, it also functions as a social advantage. "If you decide to join PTK, you will find a place where support and resources will help you succeed and you'll make friends along the way," said Vice President Adriana. 
"PTK made me want to give back to my community more and gave me the resources to do so and the friends to make it happen," said current Phi Theta Kappa President Sam McCarthy. "Join PTK and you won't regret it."   
More information about inductions, which are held each semester, will be provided in the application packet that is mailed to students and is also available in the Office of Student Life. 
If you'd like to join the Alpha Iota Phi Chapter at Oakton College, please contact the PTK Executive Board at [email protected]. Applications are due mid-semester. For exact due dates, please contact the Office of Student Life (Room 1430 DP or A160 SK) or email. The membership fee costs $100.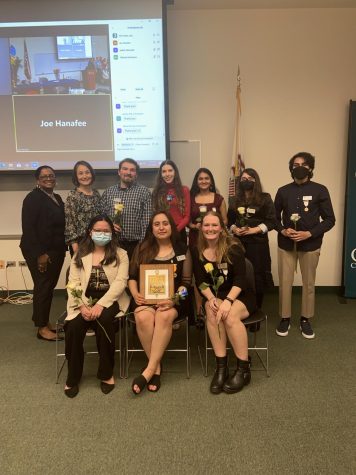 Don't hesitate to get involved. If this opportunity has piqued  interest, contact PTK advisor Krissie Harris at [email protected], President Sam McCarthy at  [email protected], or visit the Phi Theta Kappa International Website at ptk.org for more information.