Top Seven Local Sandwiches
Bacon Lorretta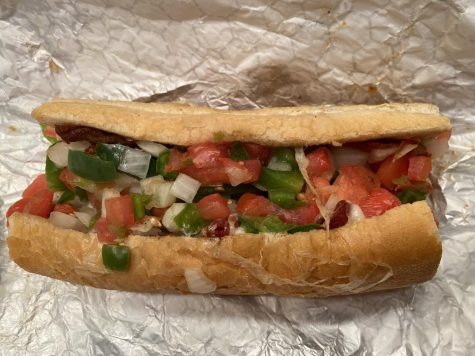 Sarkis Cafe
Evanston, IL
$8.50 (cash only)
Signature breakfast sandwich containing bacon, mayo, melted white cheese, and chopped veggies (onions, green pepper, tomato) served on a french roll.
Comes with hot sauce and additional seasoning, and goes great with their cheesy hashbrowns.
A local favorite among North shore students.
Balboa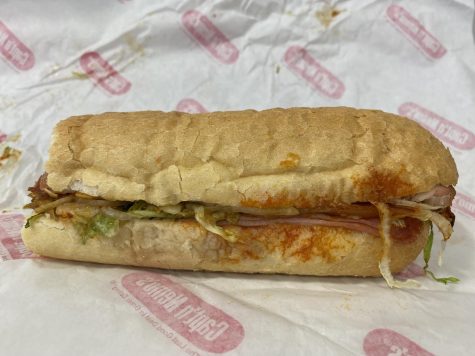 Capt'n Nemo's
Winnetka, IL
$5.89 per half (6")
Created by New Trier students for a marketing project. 
Sub sandwich with ham, turkey, bacon, lettuce, tomato, onion, mayo, Balboa sauce, and Captain's Secret Sauce.
Pairs well with their homemade soups.
A Wreck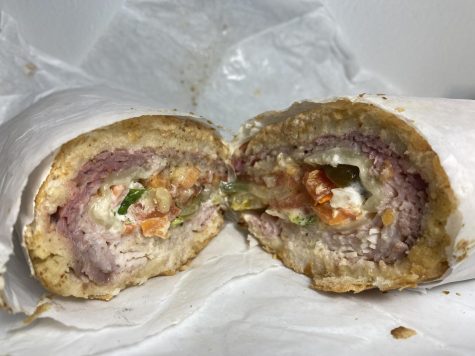 Potbelly Sandwich Shop
Skinny- $5.89
Original- $8.39
Big- $11.89
Turkey breast, hickory smoked ham, Angus roast beef, salami, swiss and your choice of toppings.
A fan favorite sandwich packed with a variety of meat.
Mediterranean Veggie
Panera Bread
Half w/ Avocado- $6.78
Whole w/ Avocado- $8.98
Peppadew peppers, avocado, cucumbers, spinach, tomatoes, red onions, hummus, and cilantro on a sweet tomato basil bread.
Finding a good plant-based sandwich isn't always easy, but Panera has a solid vegetarian option that you can customize.
For a vegan version get rid of the feta cheese and replace it with avocado.
Club Sub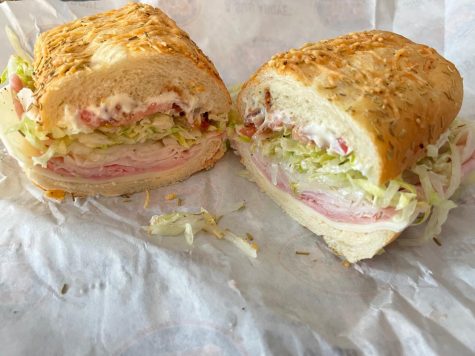 Jersey Mike's Subs
$9.77
Provolone, applewood smoked bacon, ham and raised without antibiotics turkey, and mayo.
One of Jersey Mike's original cold subs for all meat lovers alike!
Bomber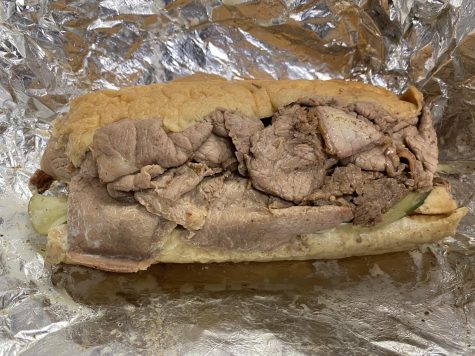 Spiro's Deli
Glenview, IL
Reg (6") $8.95 or Large (9") $10.95
Italian beef with swiss cheese, pickle, onion, and special sauce.
A local deli's unique take on a Chicagoland favorite.
BBQ Brisket Burger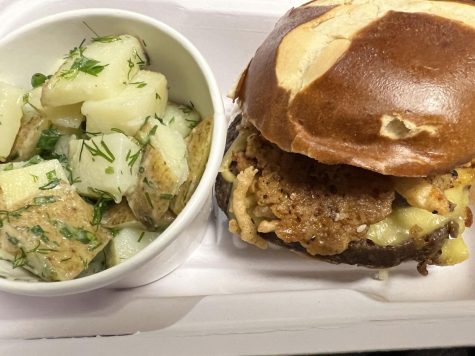 Native Foods
$13.95
Chicago, IL (Wicker Park, Lakeview, Chicago Loop, East Hyde Park)
Plant-based burger patty and sliced brisket, onion rings, plant-based provolone, southern slaw, pickle chips, bbq sauce, on a toasted pretzel bun.
A favorite at Native Foods (which is 100% plant-based) is the BBQ Brisket Burger. It's a super filling and satisfying homestyle burger that you can't go wrong with.
Customers get to choose between fries, steamed kale, side salad, lemon dill potato salad (my favorite), sweet potato fries, or a cup of soup. 
Honorable mentions goes to the plant-based Rueben Sandwich and Meatball Sub.