Election judging equals hard work while helping democracy function
As an election judge, it is my responsibility to set up the precinct effectively. I worked with my brother Tai to set up a precinct to ensure that voters were checked in, processed, and able to vote quickly and efficiently. This was our sixth election and we have really enjoyed helping democracy function.
Before we served this election, we had to complete an online training that shows the steps to run a precinct.  After this training, we had to come in the night before and set up the VoteSafe computer check-in stations, voting touch-screens as well as paper supplies, and do paperwork. This process made it easier to set up on election day. 
The next morning we arrived at 5 am. and set up for voters. During this time we experienced a few hiccups with bad internet which made it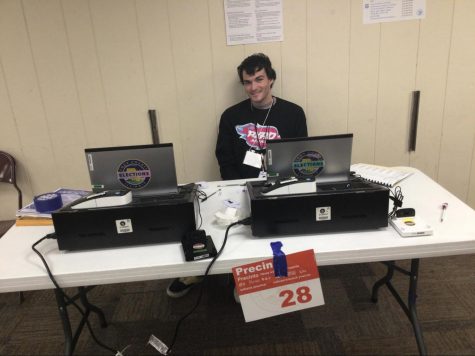 hard to check in voters at times when the election began. Being an election judge is not glamorous, in fact for the most part the day is mundane.
Very few voters arrived, as expected, this was not a presidential election so the vast majority of the day is spent waiting. But despite this boredom doing this job, it feels like we're making a positive impact in people's lives by helping them cast their ballots. At 7 pm when the polls closed there was a feeling of exhaustion and excitement because we were able to pack up our precinct and drop off the ballots in Evanston.