TikTok could use some time-out
TikTok, a popular video-streaming app, has been on the receiving end of massive cynicism for numerous instances – from heavy censorship, to claims made by the current administration of American data being sold to the Chinese government. 
To combat this conspiracy, President Trump stood by the claim that he would be using an executive order to ban TikTok, if the app were not sold or partnered up with an American company by a set deadline.
After TikTok announced their partnership with Oracle and Walmart on Sept. 19, a deal not only enabling them to continue operating in the US market but also providing partial ownership to the American companies, Trump told reporters he had provided TikTok with his "blessing." With 40 percent of ByteDance, TikTok's parent company, being owned by US venture capital firms, the Trump administration may even be able to argue majority American ownership of the app, as CNBC mentioned.
In more recent news, Federal Election Committee forms show Oracle's Larry Edilson donating a $250,000 sum to Sen. Lindsay Graham's PAC, an arrangement coming within the final days of securing the TikTok deal. This donation was made to the Security is Strength PAC on Sept. 14, and fueled his re-election strategy. 
Lindsay Graham may have had a large impact when it comes to the reinstatement of TikTok. In an August interview with Vanity Fair, Graham said he suggested to Trump in finding a company to rest the concerns of the administration regarding China's involvement with the app, and, "If TikTok is saved, you can thank me." 
With such a large liberal Gen Z presence on the app, Oakton sophomore Shawana Choudhury said, "…if we have [Edilson] that most likely supports Trump and his…minion, who had very strong opinions on TikTok, they're definitely going to take that into consideration and possibly have some 'Graham' effect on it."
Filtering was another concern to Oakton junior Annie Sok, she said, "TikTok has so much power over people here in America- a lot of people get unfiltered information. Like, when we were having riots during quarantine, I didn't know any of it. If I had only watched the news, I would have thought people who are BLM are violent…because they are protesting [in this manner]. But from videos, I saw that actually, they were peaceful… TikTok is also giving [users] information to become more educated [through educational videos users create]." 
The concern Sok raises is for the average TikTok content's unfiltered nature. As the junior explains, if there is more political motivation behind the app, the uniqueness of this platform that comes with it being unfiltered may begin to dissipate with more control over it.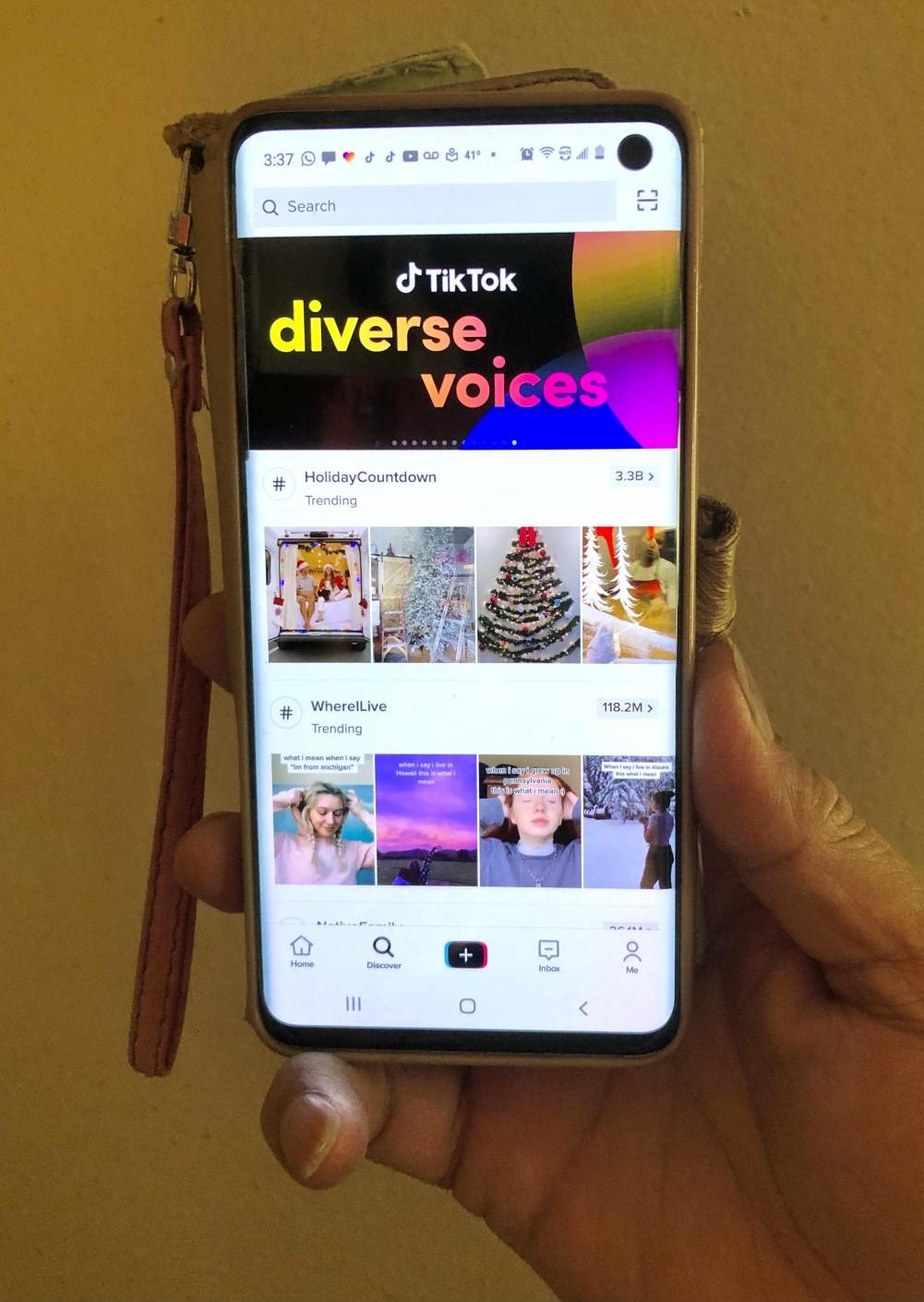 Regardless of whether much of the app remains unfiltered, TikTok still faces problematic filtering and censoring controversies. 
For example, during the Black Lives Matter protests in June, for a while users were able to see videos of powerful Black voices and content creators, as well as many unedited videos capturing peaceful protests and the violence that would erupt at the hands of police, despite what mainstream media was letting on.
But as these videos began to frequent users 'For You' pages less and less, users began to notice that much of these videos and users getting shadowbanned, a term used to describe, "[to] block (a user) from a social media site or online forum without their knowledge, typically by making their posts and comments no longer visible to other users," according to Google. 
TikTok addressed the issue on June 1 with an apology to the Black community stating, "First, to our Black community: We want you to know that we hear you and we care about your experiences on TikTok. We acknowledge and apologize to our Black creators and community… We welcome the voices of the Black community wholeheartedly."
The app also announced that they will be making a $4 million donation to organizations supporting the fight against racial injustice.
However, despite the intentions written in TikTok's apology, Black users and other critical voices advocating against racial and other injustices are still struggling to avoid getting shadowbanned by TikTok. 
Shadowbanning has not been a new occurrence with TikTok, as they have faced similar controversies in censoring/hiding videos of the protests in Hong Kong, as well as videos of the disabled and queer community. 
Upon the issue of shadowbanning, Choudhury raises TikTok's idleness in other serious situations, saying, "There was a video of a man committing suicide on multiple accounts, and it took days to take down. So I think that they should figure out the specifics of censorship on the app. Also, they should make it very clear why something is being taken down."
Further speaking on the censorship, Sok said, "In America, [its a form of] freedom of speech, freedom of press. So, we should be able to view these contents." 
Refinery29 reached out to numerous Black creators about TikTok's apology to the Black community, and as TikTok content creator Mecca Verdell said,"…any media is going to be a reflection of the people that created it. It's all about what you allow, ignore, and what you are ignorant to."