'Arrow' is about to put down the bow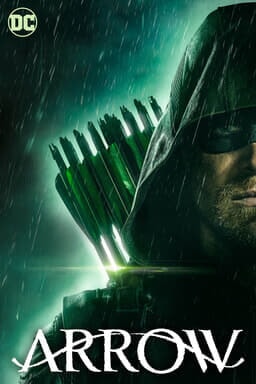 Hang on for a minute...we're trying to find some more stories you might like.
"Oliver Queen, you have not failed this universe!" Billionaire playboy turned green-hooded vigilante Oliver Queen, played by actor Stephen Amell, has been the unfathomable leader of the DC Television Universe on The CW for seven years and counting. 
This season will be his farewell as The Green Arrow, as he will be hanging up his bow and arrow for good at the end of 2019. 
"Arrow" — which premiered on The CW in 2012 — has given birth to what's known as the "Arrowverse," which is also populated by "The Flash,""Legends of Tomorrow'" "Supergirl," "Batwoman," and "Black Lightning."
It has had a profound impact on the comic book genre and has revolutionized the superhero effect on television. It's arguable that season eight of "Arrow" will be the most important season to date as the upcoming DC television crossover; "Crisis on Infinite Earths", takes place in December which will decide the fate of Oliver Queen, The Green Arrow. It is understandable that every legendary TV show must wrap up at some point, and it's the best for "Arrow" to do that while it's still going strong. 
Most installments making up the ten episodes of the eighth and final season will revisit earlier years in a sense. Oliver is on a mission to save the entire universe from a crisis that could affect billions as a multiversal deity called The Monitor recruited him to help warn the multiverse of this potential catastrophe. For a being who is considered a god, The Monitor, played by LaMonica Garrett, sure is a confusing figure. The character, who was first introduced in last year's "Elseworlds" crossover, is trying to prevent a crisis that will destroy the multiverse. But based on his actions, his plan greatly confuses Oliver as no matter how many tests have been completed, it always seems to speed up the intensity of the upcoming crisis. 
Stephen Amell has done some of his best acting work so far this season as Oliver Queen, and the latest episode tops it all. He gets to meet his kids, Mia and William from the future after an unusual set of circumstances in which they were time-traveled from 2040 Star City to Oliver's present time. 
There have been some deep moments like Oliver getting emotional when he finds out both his son and daughter grew up apart. Another great scene was when William revealed to Oliver that he came out of the closet. 
These types of character and emotional-driven moments showed the best of "Arrow" and sometimes it doesn't have to be to action-packed to achieve that. The show did not lose its touch when it comes to the fight choreography however, as it gets better each and every episode. 
You definitely owe it to yourself to invest time in watching ten more episodes of "Arrow" before it comes to an end.