The unfortunate of looking like you wear the same thing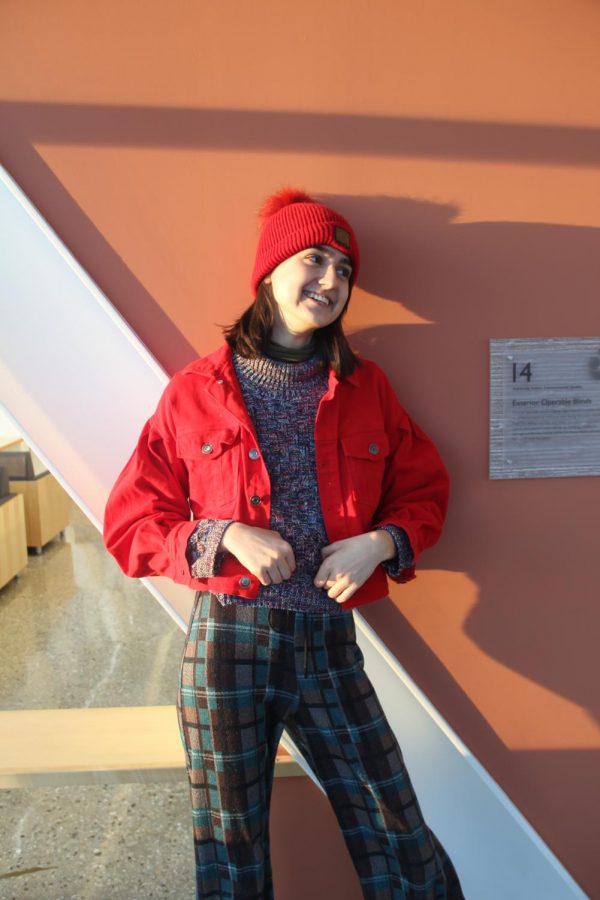 Amina Mayzzel
November 17, 2019
I am a visual person, when you tell me directions you better include landmarks and the color of the building I should make a right turn by. No street names, please… I can't. 
So some are not visual people. They will never realize that A) their best friend might be wearing the same thing everyday or B) maybe they're that best friend. When I say wearing the same thing everyday,  I am not saying that the person can't get any other clothing. I am saying that most people who have a simple and safe taste tend to style their outfits exactly the same. 
I used to be that girl who wore leggings and a sweatshirt everyday to school . One day I just woke up and had a sense of unique style. I stopped wearing the same black pair of leggings and threw away dozens of XXL grey sweatshirts…(I did leave one; it was sentimental). Recently, I noticed that some people stay in their comfort zone and tend to stick to the same style of jeans and tops. This is where I had to ask myself, "How does a basic person stop looking the same, but keep the style true to themselves?" 
First of all, what is style? For me, it is something that is unique, something that makes me comfortable with my body. Style represents whatever is going on inside of me, but on the outside. It can be detailed, risky, classy, preppy, emo, minimalistic or whatever the heart desires. My favorite color is white, so most of my tops are white. What I have noticed is that I have 10 white T-shirts with a different picture but they all look the same. My suggestion to myself and everyone reading this is: Stop Buying Similar Clothes. If someone has five pairs of jeans, they shouldn't all be light wash with a few rips. She may say, "Well the rips are in different places!" No honey… it's the same thing. Go to American Eagle, they have more choices. 
Stop buying similar impulse items just because they are cheap. Consider textures such as knit, furry, fuzzy, or smooth solids. They make a huge difference to the eye. Include colors because they are fun, and if neutrals are the thing, shop for different hues. Play around with colors and textures to see what suits the heart and happiness. 
If you don't like patterns, that is fine. You don't have to wear a purple polka dot to shake things up on a Friday night. Wear a favorite green sweater, but don't go to Forever 21 and buy the same shade of green sweater because it's on sale and it has a saying "Live, Love, Laugh" in the corner. Regardless, I wouldn't be complaining if I did not have a solution.
Also, NEVER say "I can't pull it off." Buy it, wear it, rock it.