Gender balance missing in computer science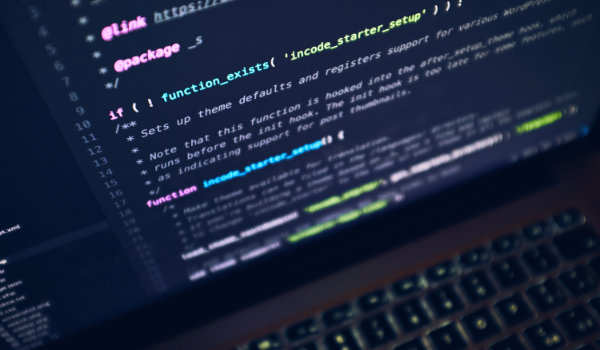 Oakton has made it a mission to value diversity, particularly because of the numerous ethnic backgrounds that attend the college; this diversity is reflected in the computer science courses available at Oakton.
"[The] CS [Computer Science department] is just as diverse as the community we serve," Computer Science Professor Ivan Tesmesvar said. In terms of gender equality, however, the majority of students involved in computer science are male. "We have more male students than female students in our CS program. However, lately, we have seen about a 5-10 percent increase in female enrollments for CS. I believe this is due to the job market demand for CS skills," Tesmesvari said.
According to the Bureau of Labor Statistics, computer science is projected to grow by at least 21 percent over the next decade, and, "much faster than the average of all other occupations." This growing demand for software developers might seem favorable for some women, as there will be endless job opportunities for a skilled programmer.
In her article, "The State of Women in Tech 2019," author Kasee Bailey approximates that only 25 percent of jobs in tech are held by women, a number that has been steadily declining for years. This suggests that things are getting worse in terms of gender equality within the computer science field.
In fact, a study released by computer scientist Lucy Lu Wang, the current trends in computer science research reveal that parity of women and men in computer science will not be achieved within the next 100 years. This is just within computer science research, but it displays that the field is a long way off from closing the gender gap.
These patterns are troubling since software is ubiquitous; it's in our phones, computers, cars, and every other aspect of conventional life. Therefore, with a lack of diversity comes a lack of perspectives that can be essential to influencing society as a whole.
Many non-for-profits have initiated efforts to address the gender gap. Organizations, like Girls Who Code, focus their efforts on reaching out to young girls, beginning at kindergarten, to seniors in high school in order to encourage them to learn coding. Because of this, there are many Girls Who Code alumni who've gone on to pursue degrees in computer science.
As of right now, there isn't enough outreach for women in higher education done by organizations or learning institutions. At Oakton, in particular, there aren't any immediate initiatives or goals that strive to encourage women to enter the field.
"Our CS program doesn't have a gender specific outreach program," Temesvari said. "We would hope to see equal enrollment among gender, but for now, the majority of our classrooms are male students. For example, in my [Intro to C++] course, this semester I have about 17 male and 3 female students." 
According to Temesvari, Oakton has a supportive environment for learning computer science where all identities are welcomed. 
Women have had a long history in computer science. From Ada Lovelace, the first programmer who essentially invented the field, to Grace Hopper, a pioneer of programming who developed one of the first linkers, women have been critical in paving the path of computer science. But somewhere along the way, something changed. 
During the mid 1980s, the percentage of women in computing peaked at about 40 percent. Then, the "nerd genius" trope — that of a dorky, antisocial individual who exhibits an unparalleled interest in all things digital — suddenly began to arise in popular culture, and the stories about coding included solely men. 
Romanticized in 90s movies like "Hackers," the generic image of a "coder" became that of a white guy in a hoodie, programming in a basement while drinking a caffeinated beverage.
As a result, women have become underrepresented in the field. This kind of barrier creates a culture that can be unwelcoming to not only women but to other underrepresented groups as well. 
One of the benefits of diversity is bringing forth different perspectives to the table, perspectives that would have been almost impossible to see otherwise. Berkley psychologist Charlan Nemeth notes that "minority viewpoints are important, not because they tend to prevail but because they stimulate divergent attention and thought; they contribute to the detection of novel solutions that, on balance, are qualitatively better." 
For a fast-moving and innovative industry, the field is in need of "novel solutions" now more than ever. Yet, only 19 percent of computer science degrees are earned by women. Gender diversity within technology is a problem that needs to be addressed at companies and schools, including Oakton.