Earth week activities offer choices to get involved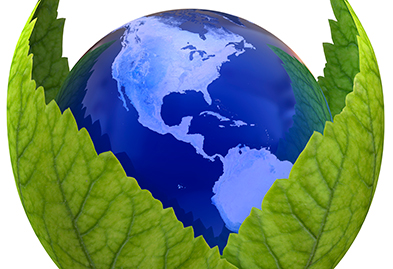 Hang on for a minute...we're trying to find some more stories you might like.
The sustainability center, along with the environmental studies concentration are happy to bring some programming for Earth Week 2019. This year they are offering 13 speakers and 17 g events.
Among these are Gavin Van Horn's Wildling Kin: Chicago's More-than-Human Worlds, which takes place on, April 22 for 11:00 a.m.-12:15 p.m. in room 1610 in Des Plaines. This event is streaming to Skokie room C240.
Gavin Van Horn, Director, Cultures of Conservation at the Center for Humans and Nature Stories provides a bridge between the sciences and the humanities, offering a critical means of communicating and reflecting upon urban wildlife issues.
Students can join Van Horn, the author of The Way of Coyote: Shared Journeys in the Urban Wilds (University of Chicago Press, 2018), in exploring the importance of story as a means to knowing the city and its nonhuman denizens. Van Horn will highlight his recently published book as well as the "City Creatures" project, which he leads for the Center for Humans and Nature.
This project utilizes the power of art, poetry, and personal narrative to draw attention to urban animals and our shared urban habitats. Funding provided by a grant from the Oakton Educational Foundation to the Environmental Studies Concentration.
The next event is  Rachel Havrelock's Freshwater Stories: The Present and Future around the Great Lakes on April 24  from 11:00 a.m.- 12:30 p.m. in Des Plaines Room 1606 and streaming to Skokie room C133.
Rachel Havrelock, founder and director of the UIC Freshwater Lab will inform attendees on the How to Tell Freshwater Stories: What is the best way to think about the Great Lakes? Holding over 20 percent of the world's fresh water, the lakes are our region's treasure and offer the means of transforming the Rust Belt into a vibrant Water Belt.  
At the same time, pollution, lead pipes, invasive species, and privatization of water delivery threaten human and ecosystem health.  What can an individual do? What role can communities play? How can we protect our water and positively transform our region? Freshwater Stories is a digital storytelling site that explores these questions and provides clear information in everyday language about the wonders and the dangers facing our public waters.  
Each of the twelve stories delves into a particular theme, provides concrete actions that can be taken immediately, and offers visitors the chance to pledge commitment to the lakes and share their stories and concerns.  We will also explore the Source, Path, and People connected by our watershed. Funding provided by a grant from the Oakton Educational Foundation to the Environmental Studies Concentration.
Also on Wednesday directly following Havrelock from 1:00 p.m.-1:45 p.m. in the same rooms on both campuses is Julia Bachrach's Rhapsody in Green: A History of the Cook County Forest Preserves.
Historian Julia Bachrach, author The City in a Garden: A History of Chicago's Parks will illuminate the inspiring story of architect Dwight Heald Perkins, landscape architect Jens Jensen, and the creation of the Cook County Forest Preserves. Those attending will learn about how these two visionaries planned to preserve land for current and future generations.
Last in our spotlight is JG's Reptile Road Show, where live animals are present, is on April 25 in Skokie rooms A145/152 from 9:30 a.m.-10:30 a.m. Des Plaines won't miss out on the fun, we're also having JG on the same day in Des Plaines room 1610 from 12:30 p.m.-1:30 p.m.
Jim Galeno, Creator of JG's Reptile Road Show, is an animal care specialist and educator. His Reptile Show brings an exciting, educational, interactive, and hands-on experience with reptiles found all over the world.
The reptile show will have you at the edge of your seat from start to finish, maybe even falling out of your seat with laughter at times. Don't miss your chance to get up close and personal with these amazing animals most people fear and misunderstand.
Student sustainability center hopes to see as many people there as possible!
For a full schedule and descriptions check out Oakton Community College-Green Committee's Facebook page.
Have a great (and green) Day!