Still time to donate to Empty Bowls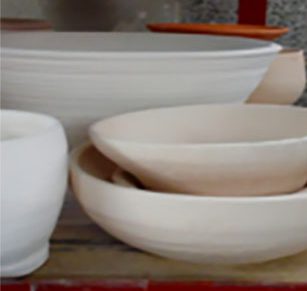 Now  through Jan. 31 people can make donations to Empty Bowls. The charity is spreading awareness about families who suffer hunger and struggle to provide food for their loved ones according to Oakton ceramics club.
Due to current events involving the global pandemic, the event did not take place in person in December as usual. People who wish to donate money to Empty Bowls can do so online. As stated on Oakton's website, 100 percent of the money goes to those in need. 
Empty Bowls is sponsored by the Ceramics Club at Oakton and supported by the college's Student Government Association, and as reported on the website, the organization managed to donate millions of dollars to food banks, meal kitchens and other meal programs. 
For 17 years, the charity raised over $380,000 at Oakton providing meals to local families and organizations. Oakton has sold around 17,500 hand-made bowls to support Empty Bowls since 2004; unfortunately this year it will not be possible.  
"Your donation will bring joy and happiness to someone in these uncertain times. The Ceramics Club is hoping this will be our best year ever, with our goal to raise over $50,000. This is the most important year of our lifetime to give. Besides, every cent and dollar you give will go directly to six local food pantries and pay for meals for those most in need," said Louis Pierozzi, chair of Oakton's Art and Design Department in a press release. 
Student, Shahin Fakhari, said " I think it is a great idea and I will happily support the Empty Bows, as well as my friends and family."This fundraiser is so important to him because, "My family and I also went through tough times, and I know how much it means to receive even the smallest help."